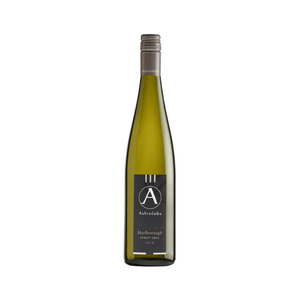 ASTROLABE
Astrolabe Marlborough Pinot Gris 2016
Regular price
690.00 ฿
0.00 ฿
Unit price
per
Color: Light straw
Aroma: Pear, quince, light peach, citrus rind, a whiff of cardamom, and nougat.
Palate: pure, focussed wine with a delicacy of structure, stonefruit, and pear flavors dominate followed by some light citrus. 
Finish: crisp and dry.
Pairing: an aperitif with shellfish, seafood, pâtés, poultry, pork, and light game as well as creamy mushroom or egg dishes.
สีของไวน์: สีฟางอ่อน
กลิ่นของไวน์: หอมกลิ่นลูกแพร์ที่คละคลุ้งด้วยลูกมะตูม พีช ผิวส้มไซทรัส เคล้ากลิ่นอ่อนๆของคาร์ดามอมและนูกัต
รสชาติ: ไวน์เข้มข้นบริสุทธิ์เต็มไปด้วยรสชาติของผลไม้เมล็ดแข็งแ ละลูกแพร์ เจือบางๆด้วยกลิ่นของส้มไซทรัส
รสชาติจบ: ฝาด ไม่หวาน
อาหารทานคู่แนะนำ: เหล้าแอพเพอริทิฟเสิร์ฟพร้อมกุ้ง หอย อาหารทะเลชนิดต่างๆ เนื้อบดปาเต เนื้อไก่ เนื้อหมู เมนูเห็ดหรือไข่เสิร์ฟพร้อมครีมซอส
---
Share this Product
---