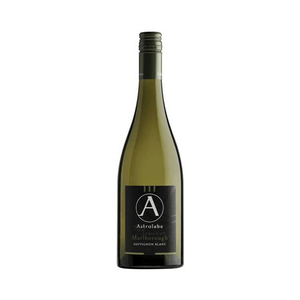 ASTROLABE
Astrolabe Marlborough Sauvignon Blanc 2016
Regular price
680.00 ฿
0.00 ฿
Unit price
per
Colour: pale straw with green highlights.
Aroma: lemongrass, lime peel and elderflower with background notes of white currant and red pepper.
Palate: medium-bodied with white peach, gooseberry and citrus flavours.
Finish: Dry mineral.
Pairing: fresh, leafy green salads, seafood of all types, and dishes with lifted and aromatic herbs.
Ageing: in stainless steel vats.
สีของไวน์: สีฟางอ่อน สีเขียว
กลิ่นของไวน์: กลิ่นตะไคร้, เปลือกมะนาวและดอกเอลเดอร์ฟลาวเวอร์ อบอวลไปด้วยกลิ่นของลูกเกดสีขาว และพริกไทยแดง
รสชาติ: บอดี้หนักปานกลาง มีรสชาติของลูกพีชสีขาว มะเฟืองและรสส้ม
รสชาติจบ: มีรสชาติไม่หวาน และคงรสชาติของไวน์ได้นานพอสมควร
อาหารทานคู่แนะนำ: สลัดผัก อาหารทะเล และอาหารที่มีส่วนผสมอาหารของสมุนไพรที่มีกลิ่นหอม การหมักบ่ม: หมักในถังสแตนเลส
---
Share this Product
---