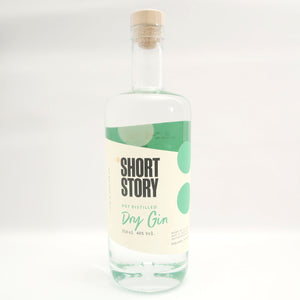 Short Story
Short Story Gin
Regular price
790.00 ฿
0.00 ฿
Unit price
per
Elevate your moments with Short Story Gin, ideal for celebrations or quiet evenings at home.
Each 750ml bottle contains a meticulously crafted 40% ABV spirit, distilled from a harmonious blend of juniper and handpicked botanical ingredients.
Immerse your senses in the uniquely smooth character of this gin, where intricate flavor notes converge to create a symphony of taste.
Whether raising a toast to special occasions or unwinding with a quiet night in, Short Story Gin transforms every sip into a memorable experience.
Enjoy the artistry of flavor in every bottle, as this gin weaves a narrative of craftsmanship, care, and delight for your discerning palate.
---
Share this Product
---