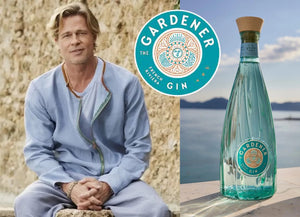 Discover The Gardener Gin, a harmonious blend created by Brad Pitt, Tom Nichol, and the Perrin family, now available at Speak Easy BKK. Delight in its crystal-clear appearance and sublime flavors. Crafted through a remarkable collaboration of three key elements—Sky, Fire, and Land—it's a gin that encapsulates passion, dedication, and the spirit of innovation.
---
• Interesting Facts • News • Rum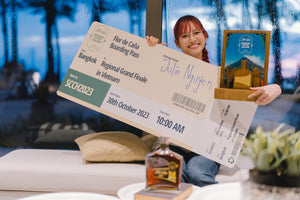 Celebrate sustainability with Thailand Champion Ms. Julie Nguyen's award-winning cocktail, "FROM SIP TO SEED," infused with the essence of corn and Flor de Caña 12 Years. Explore her creative journey and Flor de Caña's dedication to sustainable mixology in the Flor de Caña Sustainable Cocktail Challenge. Cheers to innovative eco-conscious sipping!
---
Presenting the Ezra Brooks Collection - a splendid range of bourbon and rye whiskeys now available at Speak Easy BKK.
With a legacy of crafting premium spirits, Ezra Brooks offers a diverse selection of bourbons, each with its unique character. From the classic, smooth-sipping Bourbon to the bold and fiery Ezra Brooks 99 Rye, these exceptional whiskeys promise to elevate your drinking experience. Discover a world of flavors, from notes of caramel and vanilla to spicy grains and oaky undertones, all available in the heart of Thailand through Speak Easy BKK, your trusted online liquor store.
---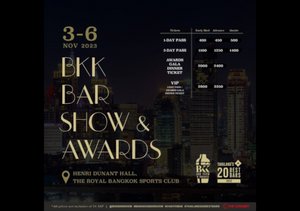 Get ready for a thrilling experience at the Bangkok Bar Show & Awards 2023! From November 3-6, immerse yourself in the world of mixology at the iconic Henri Dunant Hall, located within the historic Royal Bangkok Sports Club. Discover seminars, masterclasses, guest shifts, and more, all while surrounded by enthusiasts from across the globe. Don't miss the glamorous Awards Gala Dinner Night on November 6th, where the best of Thailand's bar industry will be honored. Grab your Early Bird tickets now for incredible savings and secure your spot in this epic celebration of cocktails. It's your chance to be at the heart of the world's cocktail map, so get your tickets today and raise a glass to unforgettable moments!
---
• Explainers • Interesting Facts • News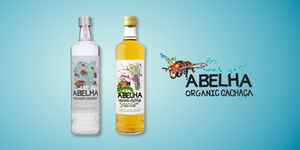 Abelha returns to our selection, offering a taste of Brazil's finest sugarcane spirit. Crafted with dedication and respect for tradition, Cachaça is a versatile liquor with a rich history. From classic caipirinhas to innovative cocktails, it's a must-try for spirit enthusiasts and cocktail connoisseurs alike.